The BBQ Pro Shop Factory Team Flavor Guide systematically decodes the latest rubs and seasonings, so you can discover products that contain the perfect levels of salt, sweet, savory and heat to match your cooking style.
We've just completed our Flavor Guide testing for more than a dozen new products, including these stand-out seasonings that are sure to spice up your summer.
ALL Q'UED UP - STATELINE BOLD ENHANCED SPG RUB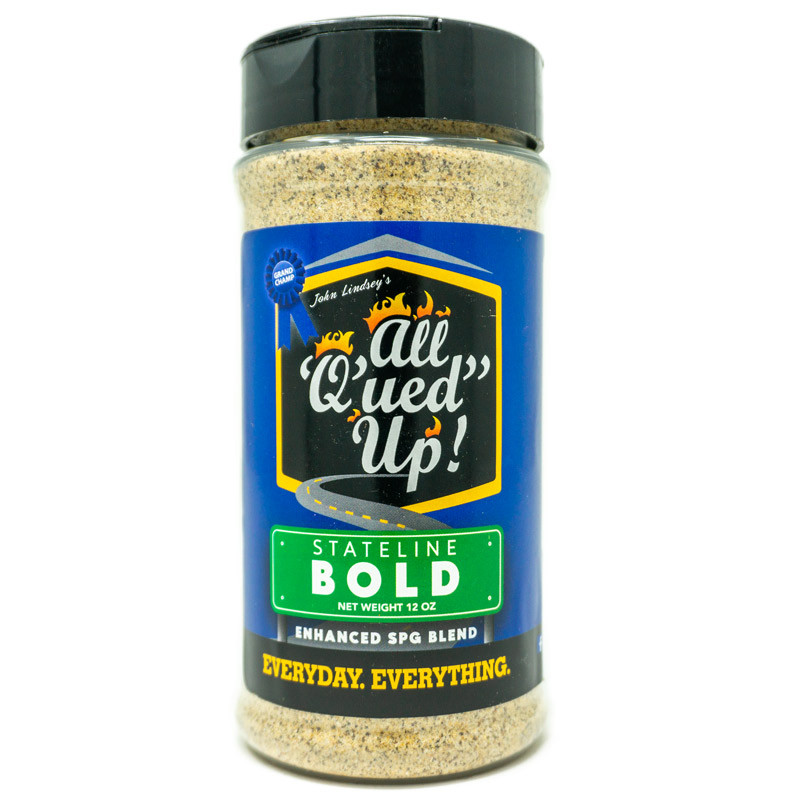 SPG (salt-pepper-garlic) rubs are some of our hottest seasonings lately, and STATELINE BOLD enters the category with a flavor delivery that's true to its name.
I love the opening garlic explosion, followed by a tasty wave of salt and a bit of sweetness waaaaay in the back. And I'm just wild for the jalapeno pepper flavors, which deliver a moderate kick and great complexity. This one deserves a prime spot in your cabinet and works great on anything you want to cook on the grill, griddle or skillet.
B XTREME - TEXAS DUST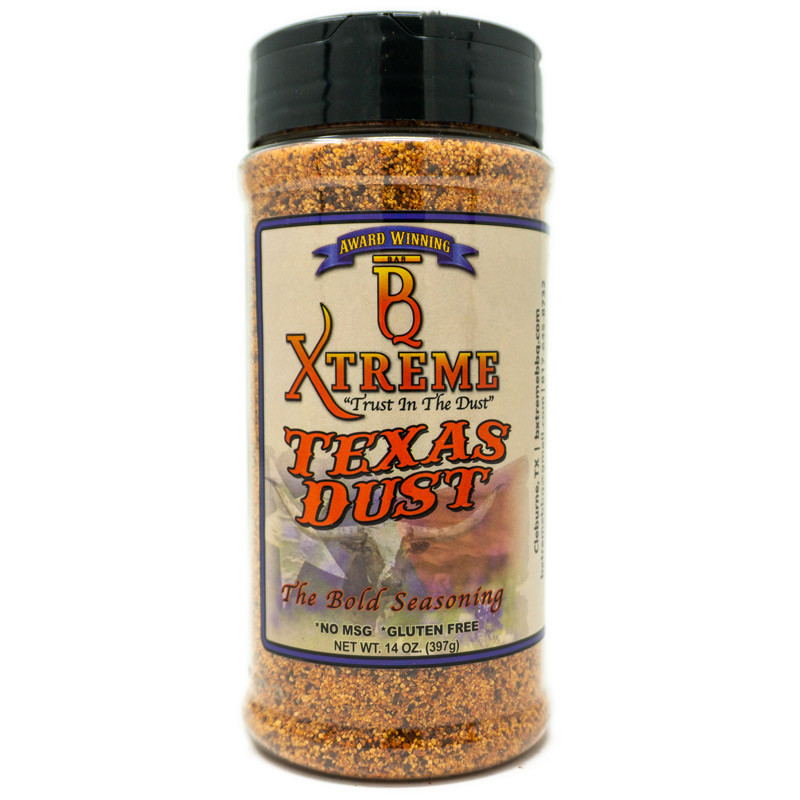 We're suckers for flavor profiles where salt, sweet, savory and heat are in close balance, because in our experience, that really allows the protein to shine.
B Xtreme's TEXAS DUST puts on a masterclass in balance, with deep alluring flavors that tempt me from the very first taste. This seasoning is already a go-to for competition steak cooks, but it's just as at home in YOUR home, whether you put it on a steak, pork chop or grilled veggies.
DB180 - SIZZLIN STEAK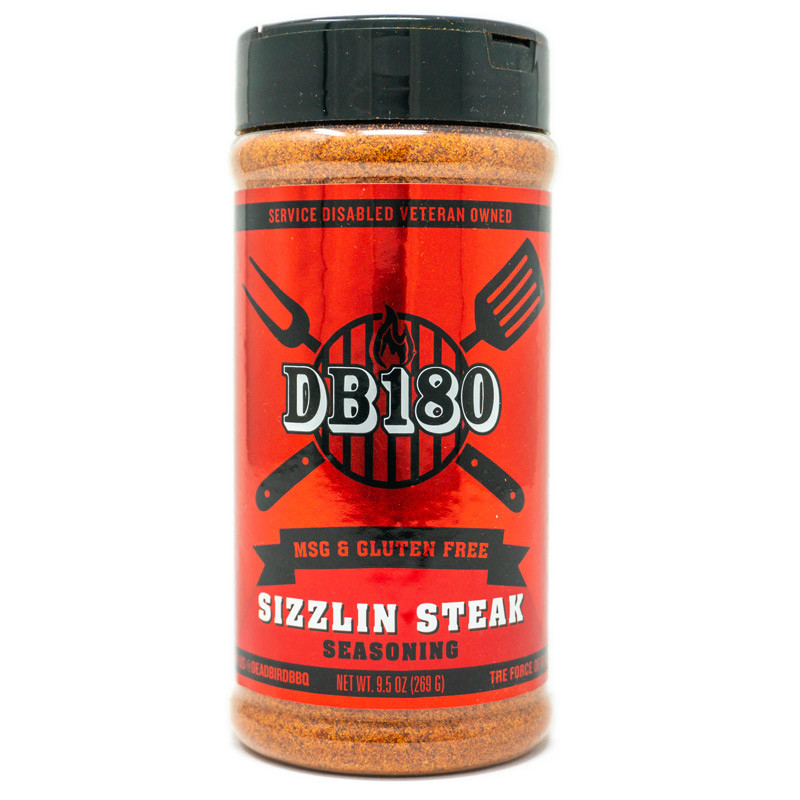 Add SIZZLIN STEAK to the already-long-list of phenomenal DB180 products. Garlic, onion and salt act as a backbone to an unmistakable hot pepper kick that lingers without going over the top into make-you-sweat territory. Use it on steaks, shrimp, pork chops, wings, salmon and everything you can think of.
B XTREME - STAMPEDE DUST
STAMPEDE DUST is another super-balanced flavor profile from B Xtreme, but this one delivers a totally different flavor experience, thanks to an added blast of cooking herbs like bay leaves and basil.
The herbs drop fresh, earthy flavors that dance along with a classic black and chili pepper buzz. The overall experience is unique, mellow and delicious. We especially love it on white meat, including pork and chicken.
SUCKLEBUSTERS - 1836 BEEF RUB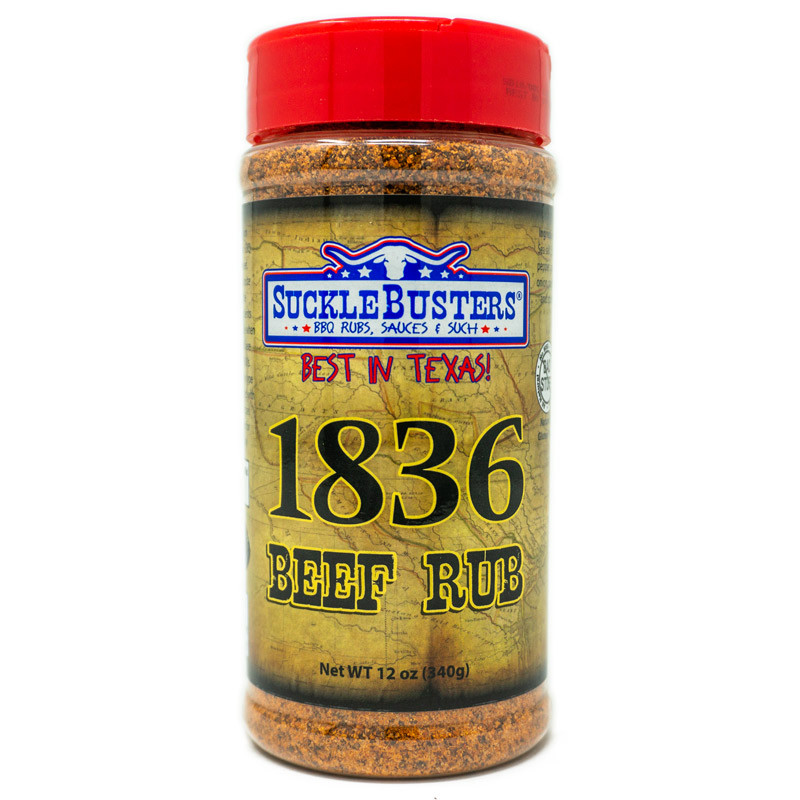 Chunky, pepper-forward blends are perfect for hearty cuts of beef, and this 1836 BEEF RUB by Sucklebusters is a new favorite.
Black pepper dominates the flavor experience, and I'm addicted to the moderate sting that builds over time. Ample salt plus garlic and onion savories help pack a bold flavor punch. Extremely versatile – use on anything from burgers to brisket, or even lamb and game.
Nerding out on BBQ and grilling seasonings is our passion, and we'd love to hear your take on these awesome new seasonings. Drop us a line at FACTORYTEAM@BBQPROSHOP.COM.
Ms. Freak is head cook of Smoke Freaks, the BBQ Pro Shop Factory Team. She and her partner, Mr. Freak, are the tongues and testers behind the FACTORY TEAM FLAVOR GUIDE.