Burnt Finger BBQ, is the creator of the World Famous Bacon Explosion, and has shared an AWARD WINNING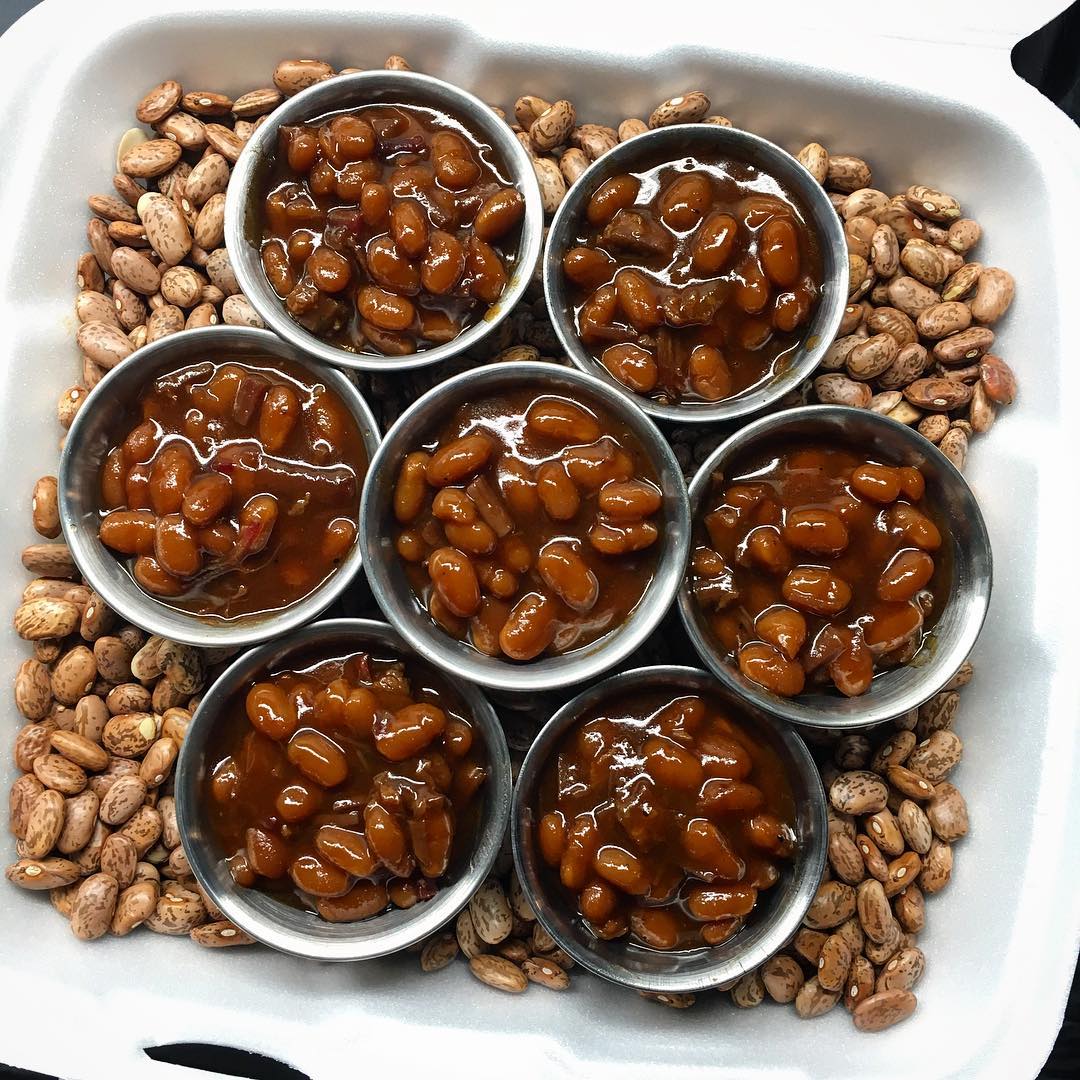 recipe for our competition pit beans. This recipe has continually taken Burnt Finger BBQ on walks for awards across the world's biggest BBQ contest stages! Most recently for a 2022 2nd Place Win at the American Royal World Series of BBQ, their fifth award at the Royal in 10 years for this team! Checkout the recipe below, click the links for quick access to the award winning Burnt Finger BBQ sauces that bring the flavors home.
INGREDIENTS
55 oz can pork & beans
1/2 cup Smokey KC Barbecue Sauce
1/2 cup Spicy KC Barbecue Sauce
1 cup dark brown sugar
1 tbsp yellow mustard
1 cup chopped barbecue meat
DIRECTIONS
Combine the beans, barbecue sauce, brown sugar and mustard in an 8×12 pan.
Stir in the chopped barbecue meat, brisket, pulled pork, chicken, your call.
Place the pan in a 250 degree smoker underneath a cooking pork butt or brisket.
Cook for 1 hour, then cover with aluminum foil and cook for an additional hour.
Remove from pit and enjoy!
No Joke about Burnt Finger BBQ Competition Pit Beans Award Winning Recipe
2nd place 2022 American Royal World Series of BBQ
12th place 2019 American Royal World Series of BBQ
3rd place 2016 American Royal World Series of BBQ
9th place 2014 American Royal World Series of BBQ
3rd place 2012 American Royal World Series of BBQ
2nd place 2011 Great American BBQ
3rd place 2010 Great American BBQ