As every hunter knows, grilled venison steaks are a healthy alternative to traditional beef steaks and a fantastic source of iron and protein. Some even say the earthy, gamey, slightly sweet flavor is a big part of the attraction, requiring little more than salt, pepper and fire to achieve culinary perfection.
I'm certainly down for that kind of simple preparation – especially when it comes to fresh tenderloins and backstraps prepared over an open fire at deer camp.
But what about the rest of the year and the rest of the deer? If you're like me, you're going to want some ways to add some excitement to the rest, whether it's the loins for a special occasion, or the mundane cuts, like those leg steaks that'll keep turning up in the freezer for months to come.
Over the past year, Ms. Freak and I were lucky enough to test numerous rubs from the BBQ Pro Shop library in search of seasoning blends that we felt did the most to elevate grilled venison into a can't-miss dinner attraction – even for folks who don't necessarily love wild game.
These were the results: Five superlative seasonings that we'll reach for again and again when venison's on the menu.
MEAT CHURCH BBQ - HOLY COW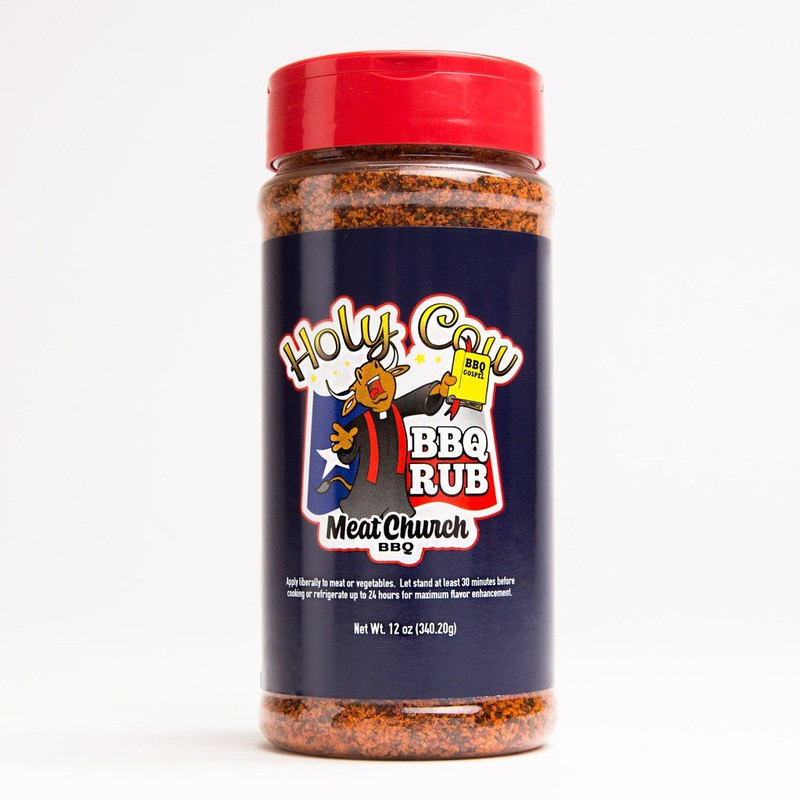 Both Ms. Freak and I thought, "Holy Cow – this stuff is great" when we sampled Meat Church BBQ HOLY COW on the steaks from an Illinois buck harvested last winter. The opening salt gets your attention before drifting into solid garlic flavors and black pepper that's not too sharp, but just enough to wake you up.
Quite versatile and great on beef, lamb and other game as well.
WILLINGHAM'S - ORIGINAL MILD
The W'ham line of seasonings has been around a long time, so we're probably not the first to have the idea to put Willingham's ORIGINAL MILD on venison. On the other hand, maybe we ARE the first, because we can't find anyone else talking about it. (And trust us – once you've tried it, it's hard to stop talking about it!)
The thing about W'ham OG Mild is its incredible umami hit, paired with a puckery lemon bite that'll make you do a double take, yet still allow the wild venison flavor to come through – making it shine, in fact. We love to use it in combination with any of the other rubs listed here.
RACK MASTERS BBQ - BIG RACK RUB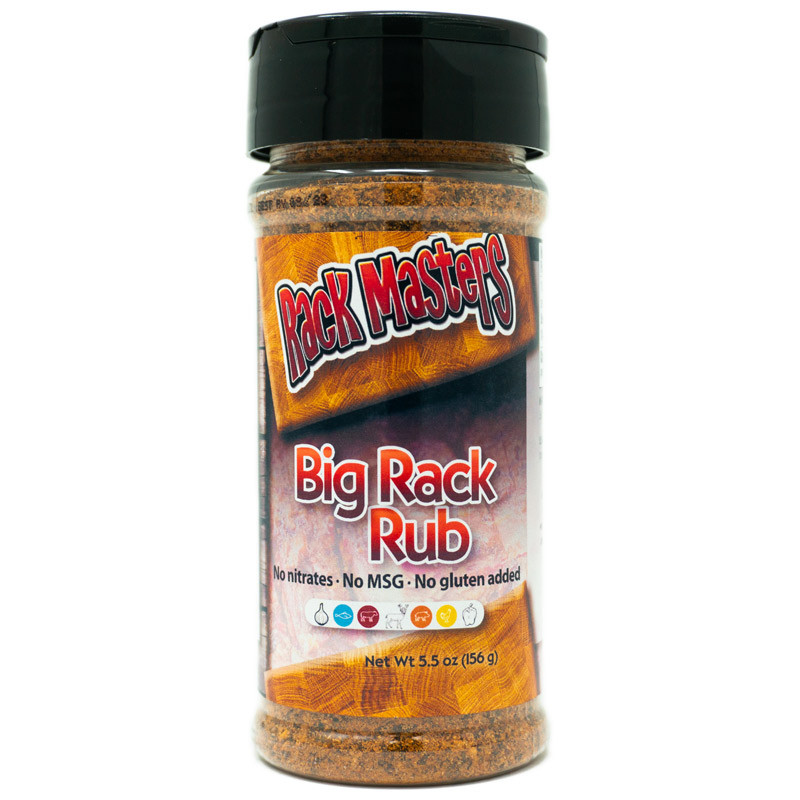 Although this seasoning wasn't actually formulated to go with venison, with a name like BIG RACK RUB and a bold pepper-forward flavor, it was a no-brainer that we'd give it a try on a round steak from a big corn-fed Iowa buck that came our way via a friend.
Turned out we loved it on venison just as much as we do on beef steaks, so we kept coming back to it. We loved it with the loin, grilled to perfection then cut into medallions.
LOOT N' BOOTY BBQ - WHAT'S YOUR BEEF
We remembered the bold flavor profile of WHAT'S YOUR BEEF from our earlier rounds of Flavor Guide testing,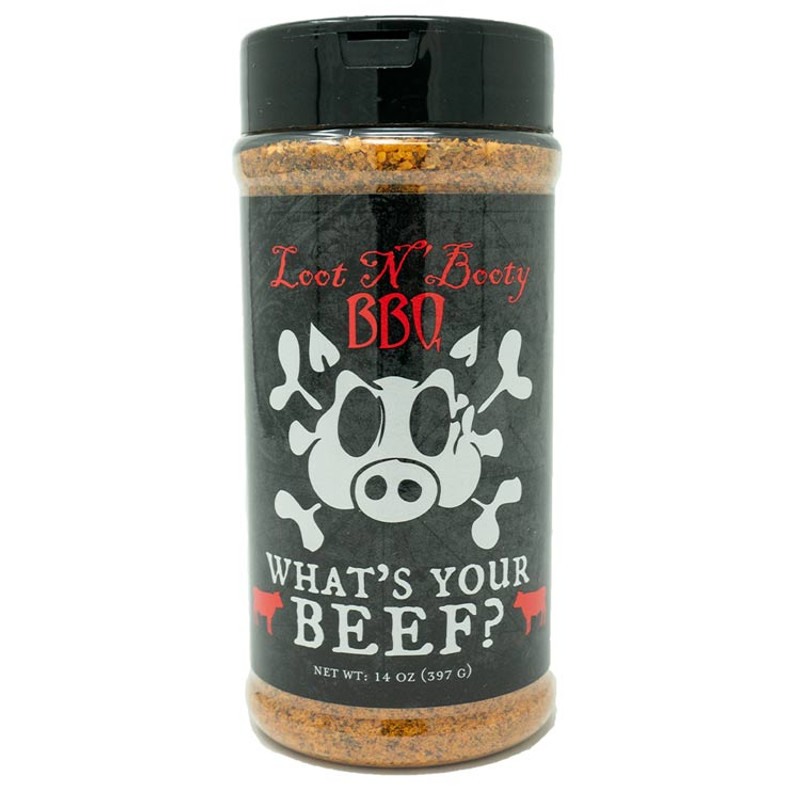 where it made quite an impression on beef and lamb, thanks to major salt flavors and a stiff savory backbone.
It's great for venison, too, but you'll want to consider the boldness of the flavors as you're deciding how to use it. I liked it best on a bacon-wrapped shoulder, where it needed to hold its own for a little over an hour in the smoker.
On a short cook like a grilled steak, it's easy to overpower the natural venison flavor with this stuff. Not necessarily a bad thing, especially if you've harvested an older animal or had a long, rough trek to get it out of the woods.
PITDADDY OUTFITTERS - NORTHWOODS
NORTHWOODS by Pitdaddy Outfitters is the only product in our lineup that was specifically developed for use on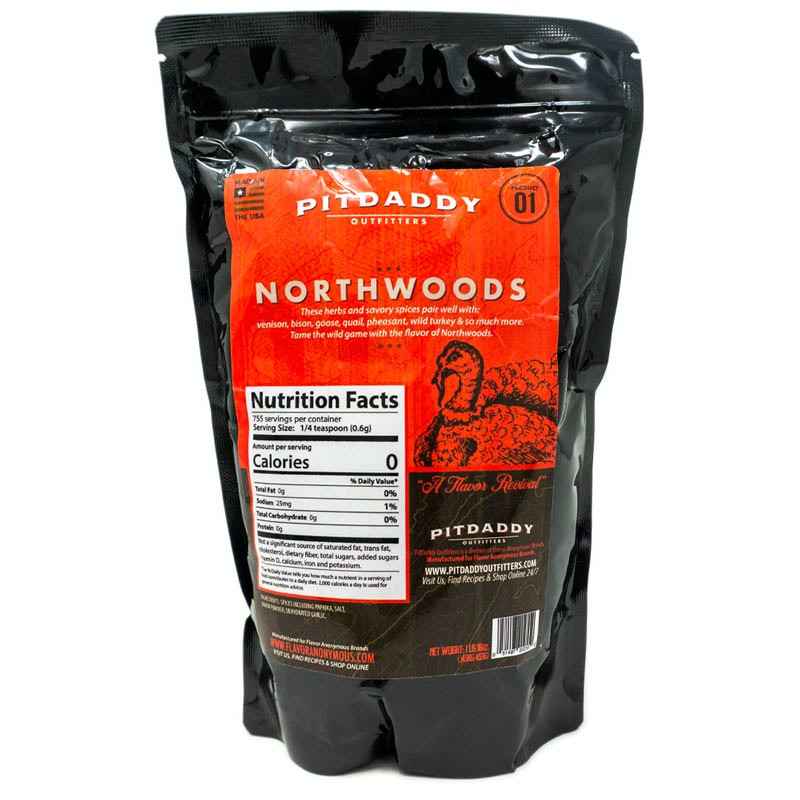 game, and it's flat unlike anything else.
A BBQ Pro Shop exclusive, Northwoods is packed with loads of dried herbs, along with big garlic and onion flavors. All those earthy savory flavors join a hint of saltiness and pop of black pepper for an elevated experience that works wonders on venison. Delivers lots of flavor without being overly bold.
THE HUNTER GIFT SET
In our flavor experimentation, we discovered a light coat of Willingham's ORIGINAL MILD followed by a moderate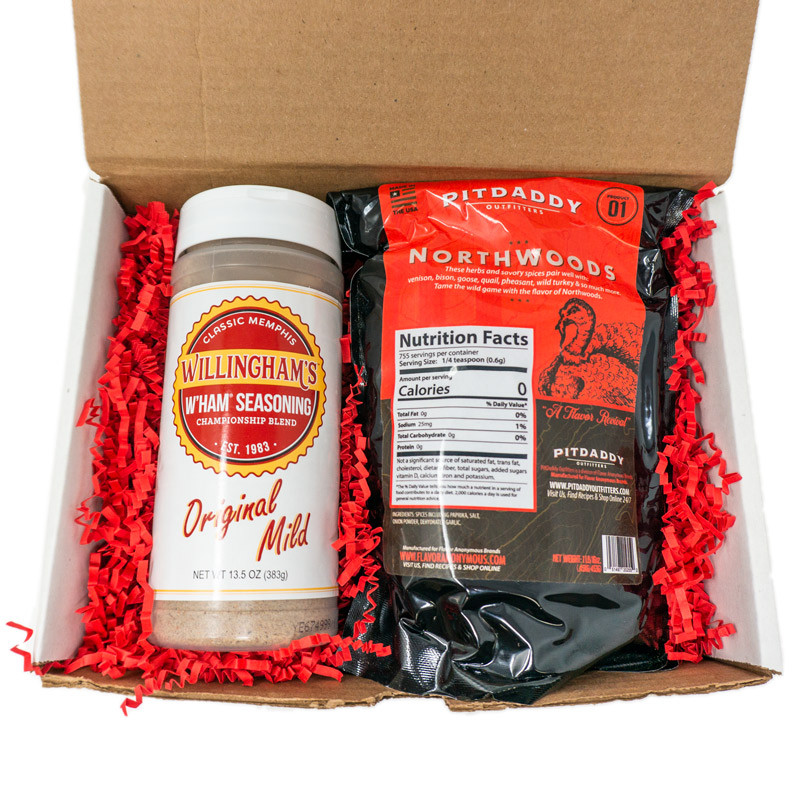 layer of PITDADDY OUTFITTERS NORTHWOODS was the winning combination on venison! We enjoyed this combo so much that we worked with Jeff to create THE HUNTER GIFT SET. The flavors are rich and deep, truly something that must be experienced.
That does it for our roundup of favorite venison seasonings. We know there are still more great matchups and combos yet to discover, but alas, there are only so many deer steaks we can fit into a season. If you'd like to share some of your favorites, drop us a line at factoryteam@bbqproshop.com.

Mr. Freak is pitmaster of SMOKE FREAKS, the BBQ Pro Shop Factory Team. He and his partner, Ms. Freak, are the tongues and testers behind the FACTORY TEAM FLAVOR GUIDE.