Brisket can be a tricky protein to master, but one thing you shouldn't have to worry about is flavor.
A good brisket seasoning does more than just add flavor. It also builds a beautiful bark that helps lock in that flavor to get you on your way towards a tender, juicy, life-changing brisket experience.
And epic flavor possibilities for that big hunk of beef can be yours, thanks to the BBQ Pro Shop Factory Team Flavor Guide. Use it to see how different seasonings bring out the flavor and to find the ideal levels of salt, sweet, savory and heat to match your cooking style.
Here are some of our favorite brisket seasonings that will help you nail your next brisket cook.
KILLER HOGS BARBECUE - TX BRISKET RUB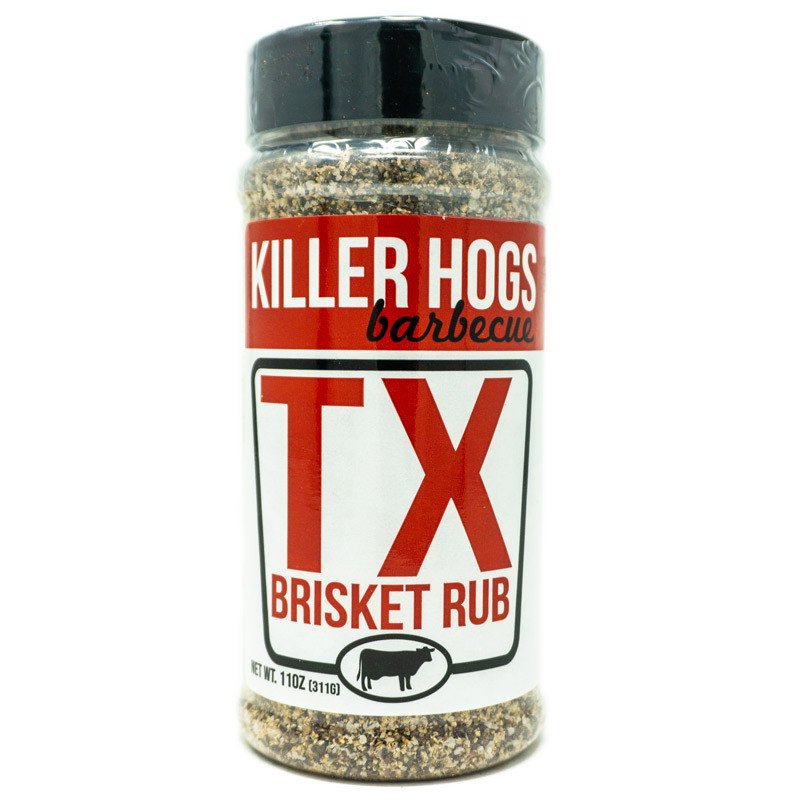 I'm a big believer that flavor doesn't have to be wild to be delicious. Sometimes simple is best, and Killer Hogs Barbecue's TX BRISKET RUB combines classic salt, pepper and garlic for authentic Texas flavor. This bark-builder is big, bold and leaves a definite flavor impression. Must try on leg of lamb.
EAT BARBECUE - THE MOST POWERFUL STUFF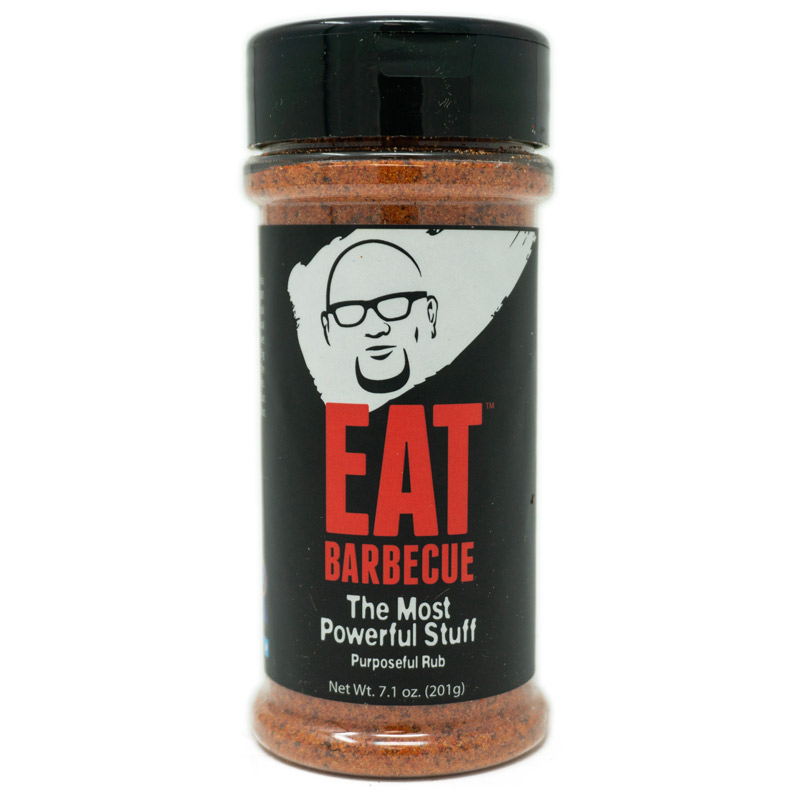 THE MOST POWERFUL STUFF from EAT Barbecue is billed as an-all purpose seasoning but is exceptional on smoked brisket. The flavors are incredibly well-balanced, where salt, garlic and onion partner in perfect harmony with the sweet and heat. This is one of those true masterpiece seasonings that you'll come back to time and time again.
OAKRIDGE BBQ - BLACK OPS BRISKET RUB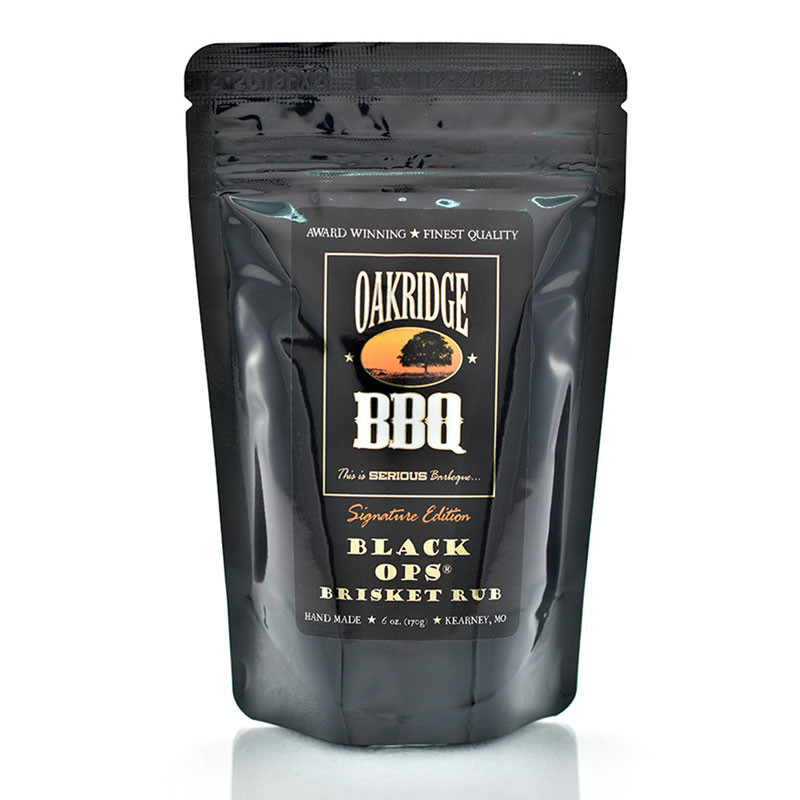 Oakridge BBQ has a long line of phenomenal seasonings, and you'll love the robust, complex nature of BLACK OPS BRISKET RUB. The mashup of chili peppers, black and white pepper, coffee and ground shiitake mushrooms creates a stunning richness and depth of flavor, plus superior bark-building qualities. Those ingredients are legit flavor magic and your next brisket deserves some of this love.
SIMPLY MARVELOUS - PEPPERED COW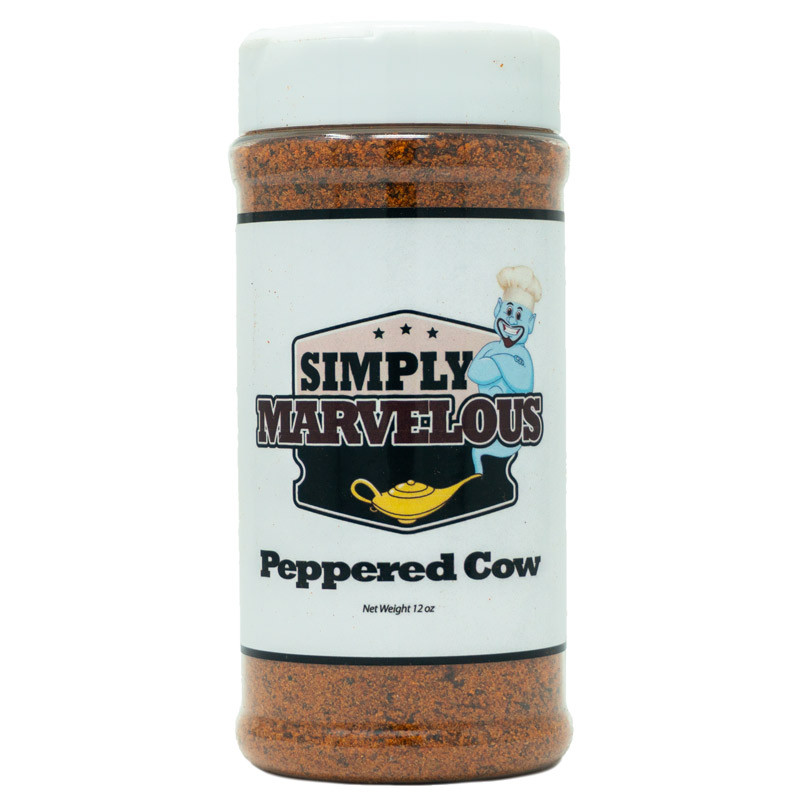 PEPPERED COW from Simply Marvelous is … well, simply marvelous on beef. The opening is bold with salt, savories and black pepper and then it drifts into an unexpected citrus tang in the finish. That wild undertone really balances and brightens things up, before quickly giving way again to another black pepper rush. We suggest using Peppered Cow as a light layer in conjunction with another rub to add a nice pop.
FLAPS 20 - THRILLER STEAK & BRISKET RUB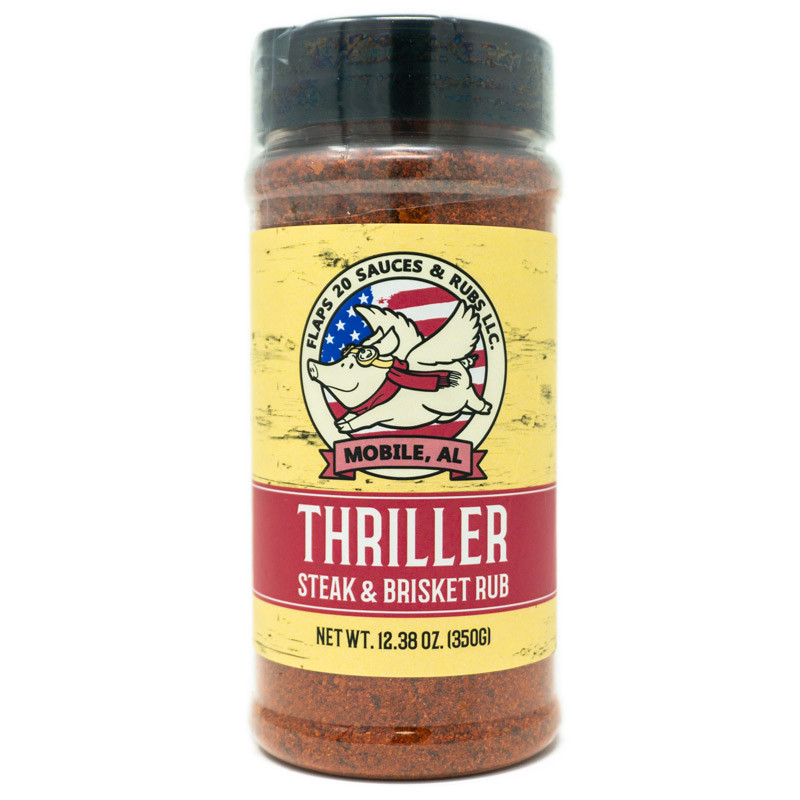 Flaps 20's THRILLER STEAK & BRISKET RUB is part classic, part complex. Salt hits my tastebuds first followed by a terrific wave and onion and garlic savories that rush in. There's a thrilling creeper heat that closes things out, and a gorgeous color to make your brisket shine. A hint of orange peel adds to the magic.
PRO TIP: USE A BASE LAYER FOR EXTRA FLAVOR
For almost anything we BBQ, we like to start with a "base layer" to add complexity and depth to the flavor experience. With a big cut like brisket, we'll usually apply the base layer the night before we cook it, then return it to the fridge to let the salt kick off the dry brining process, then come back with a medium-heavy layer of our main seasoning the next morning.
For a super flexible white all-purpose rub that works great as a brisket base layer, try Pit O' Heaven's COMEBACK
PITGRIT, which specializes in garlicky, oniony and salty (but not too salty) flavors. This seasoning makes a great flavor enhancer thanks to the extra butter and beefy goodness.
We could go on and on about other seasonings to help take you to next-level brisket status. Or you could use the Flavor Guide for more of our flavor ratings, usage tips and flavor notes. Smoke on!
Ms. Freak is head cook of Smoke Freaks, the BBQ Pro Shop Factory Team. She and her partner, Mr. Freak, are the tongues and testers behind the FACTORY TEAM FLAVOR GUIDE.